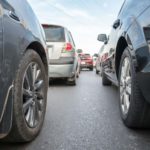 SPRINGFIELD – Illinois Secretary of State Alexi Giannoulias announced a settlement agreement with online used-car retailer Carvana, which admitted to violating Illinois law. Illinois was the first state in the nation to suspend Carvana's license in May 2022. The state began investigating their practices in 2022 after customers alleged it was issuing out-of-state temporary registration permits and failing to transfer titles in a timely manner. Carvana surrendered $250,000 to the state and agreed to allow Secretary of State Police inspections.
"The admission by Carvana demonstrates what we knew all along: that Carvana was violating the law in a manner that was harmful to Illinois consumers," Giannoulias said.
Most important, the settlement agreement allows the Illinois Secretary of State to summarily suspend and revoke Carvana's dealership license once again if it fails to comply with either the agreement or the laws.